AFCJ Caring Tirelessly (ACT) for Jamaicans Initiative
Thank you to all our donors, we have met our fundraising goal.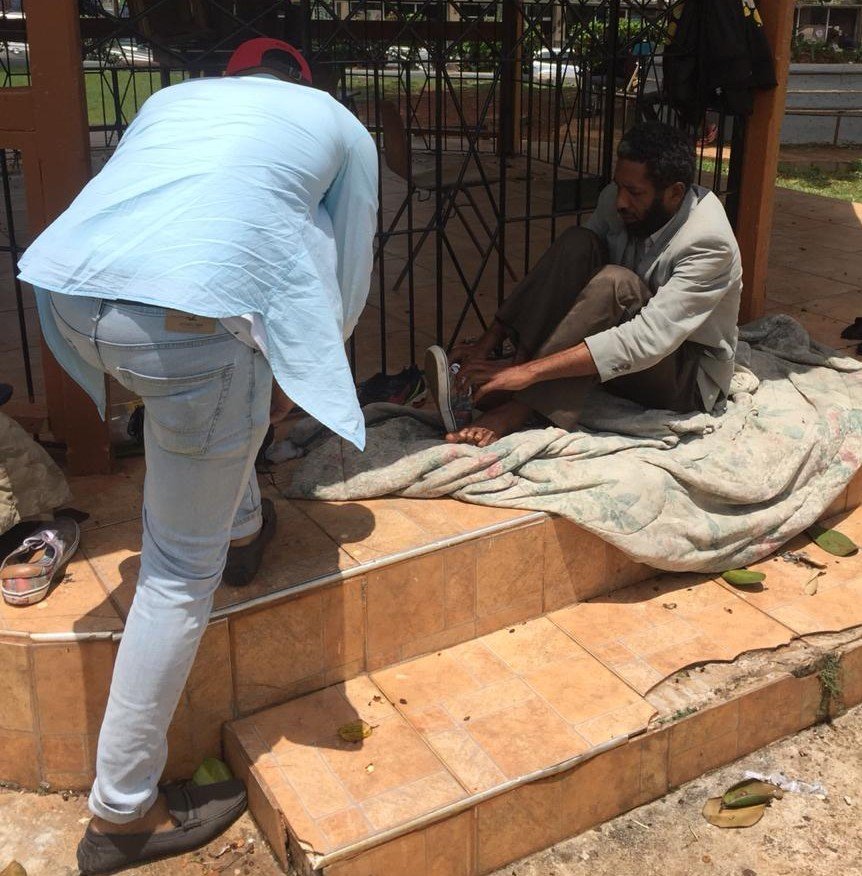 The ACT for Jamaicans Initiative is a treat and makeover for homeless and mentally ill individuals living in around the community of Santa Cruz (this is scheduled to be executed in additional communities that have a noticeable level of homeless and mentally ill individuals).
Thus far, we have launched completed one event. This initiative had catered for 25 homeless and mentally ill individuals within the territory. Prior to and during this initiative, our conversations with the beneficiaries of this initiative revealed that 19 of the 25 beneficiaries had suffered from the father epidemic. Of these nineteen (19), two (2) families which accounted for 6 of the individuals (2 women and 4 children) were homeless due to a lack of support from their partners and both women grew up without a father. The individuals were given a bath along with clothing and food which should have lasted them for a seven (7) to eight (8) days.
We are now seeking your assistance, in cash or kind, to launch this project in different communities.